One fatality in a collision involving a trailer and three salon automobiles
At Sokoban in the Ashanti Region, a caravan struck and killed one person after it ran over three salon automobiles. Three salon vehicles were ran over and severely damaged by a trailer with the licence plate AS 9456 D after it lost control of its brakes. A 40-foot container was being transported by the car,…
At Sokoban in the Ashanti Region, a caravan struck and killed one person after it ran over three salon automobiles.
Three salon vehicles were ran over and severely damaged by a trailer with the licence plate AS 9456 D after it lost control of its brakes.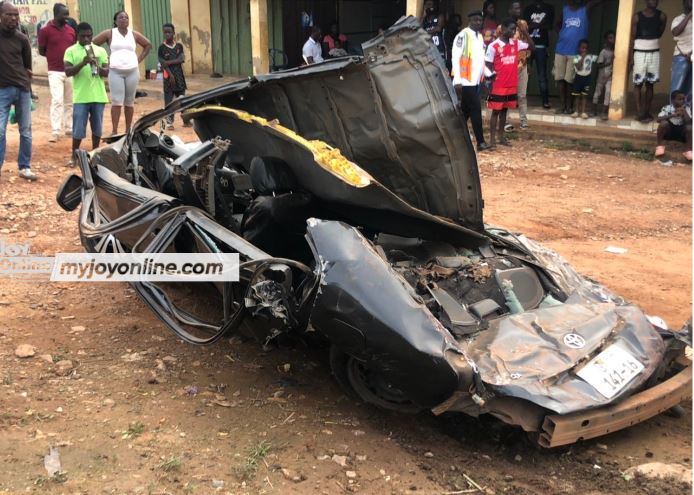 A 40-foot container was being transported by the car, which was coming from Sokoban on the Ahodwo-Trede road, according to eyewitnesses.
A man driver who was killed while on the road with his injured wife has been recognised.
At the Asafo Agyei Hospital, the woman and a patient in another vehicle are receiving medical attention.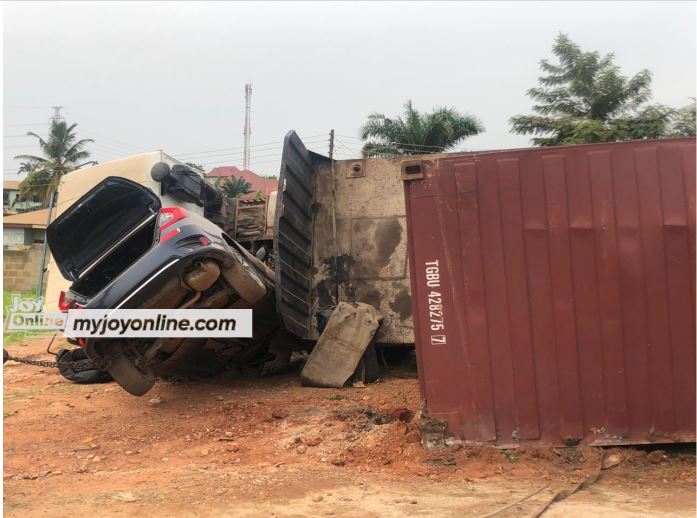 The slow construction of the road, according to Kojo Boateng, an assemblyman from the Sokoban-Daaban area, was to blame for the disaster.
It was hazardous. It's even a good thing today is a holiday since it could have been worse.
"As a result, we are encouraging the contractors to hasten the construction of the roadways. I don't think there would have been a problem, he said, adding that if the dual road work is complete.